As the health care debate continues in the U.S., both sides occasionally invoke the National Health Service (NHS) in Britain. The National Health Service was created in 1948, and meant as a program that allows those in England, Scotland, Wales and Northern Ireland to have access to basic health care needs. Now more than 60 years old, the NHS is under review in an effort to attempt to improve the system.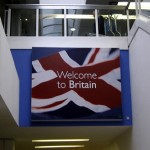 Many Americans don't realize that it is possible to go to private hospitals and buy private health insurance in Great Britain. However, even with this option, most people avail themselves of the services provided by the government (and funded by taxes). Here are 25 interesting — and little known facts — about the National Health Service in Britain:
Did you enjoy this article?