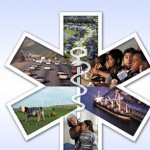 Health Administration is a rapidly expanding and changing field. It is certainly the right field for persons who are interested in making a difference in healthcare at a higher organizational level. However, not everyone may be sure that health administration is right for them. To this end, open courseware classes are a fantastic way to gain exposure to a new field of study. Additionally, any persons who may already be in the industry can choose to expand their body of knowledge via these online classes. There are three highly regarded schools that offer a variety of classes in this field. Harvard, Johns Hopkins, and MIT offer classes that are fantastic for those and cover a diverse amount of topics.
Harvard
Harvard Medical School has a massive number of open courseware offerings. Their open courseware initiative has the mission to "exchange knowledge from the Harvard community of scholars to other academic institutions, prospective students, and the general public." It is the belief of the faculty and staff at Harvard that information ought to be shared for the betterment of society as a whole. This viewpoint is emphasized by the sheer amount of courses offered.
Johns Hopkins
The Johns Hopkins school of public health has a massive catalog of open courseware offerings. This highly ranked, and well-respected school considers it a duty to share its wealth of information with the world. In fact, Johns Hopkins' site states that it adheres to "a moral imperative to provide equal and open access to information and knowledge about the obstacles to the public's health and their potential solutions."
MIT
The Massachusetts Institute of Technology is world renowned for its high quality education, which makes the fact that it offers open courseware even better. If you are truly interested in pursuing Health Administration, than the health and business open courseware is definitely worth a look.
Columbia
Columbia interactive, from the Ivy League institution of the same moniker, is another fantastic school that has open courseware offerings. This institution is committed to helping foster growth and development by making knowledge readily available to all those who seek it.
The Politics of Health Care E-Seminar 3, The Uninsured – This online seminar touches on a growing issue, the uninsured. Health administrators have unique challenghes when it comes to caring for uninsured patients. Until a universal healthcare bill is passed, this problem will not go away.
Did you enjoy this article?